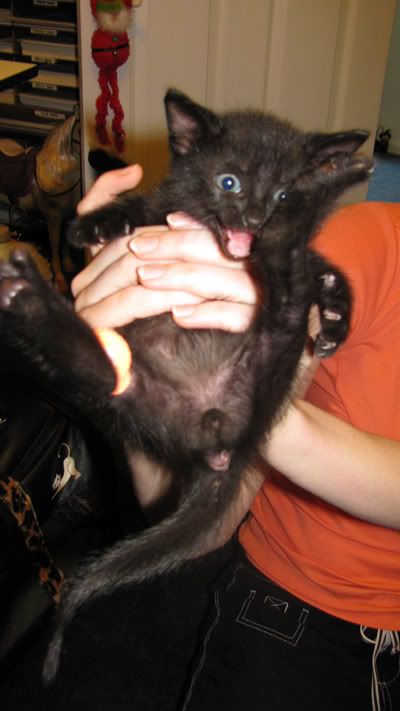 This is the cat
eli_artemisia found in the parking lot where she was working. I CANNOT KEEP THIS CAT AND SO HIS IS THE NAMELESS BLACK CAT WHO WILL NOT BE KEPT.




We took him for a first time vet visit. They say he's approximately 5 weeks old, he is negative for feline AIDS and Leukemia. He is a great kitten, but I simply cannot keep him, I know my cat limit.
(I have 3).

If you or anyone you know can help this little guy out with a home, please leave a comment here.

Thank you.